CHIROPRACTOR Coeur d'Alene ID
Natural Spine Solutions
Welcome to Natural Spine Solutions and we are glad you found our office. Your chiropractor in Coeur d'Alene is committed to providing outstanding care to our community, listening to the needs of our patients and providing solutions.
We have over 18 years of experience but we are continually seeking to expand our education by staying informed on new technology, research and most importantly better techniques for providing quality care and results. We look forward to the opportunity to help you and your family.
Dr. Wayne Fichter

WELCOME TO NATURAL SPINE SOLUTIONS
We are conveniently located a half mile west of Parker Toyota off of Kathleen Avenue. Easy accessibility off of either highway 95 or I-90 from Coeur D'alene, Hayden, Rathdrum, Athol, Post Falls, and the Silver Valley.
There are so many reasons we decided to practice in Coeur d Alene but to name a few, I would say was the sense of community, many great local businesses, and the wonderful outdoor activities this area provides our family. I am constantly reminded of the spirit of generosity of the community because when it counts, they rally together to help in a time of need. This is why we chose Coeur d Alene.
Your health and well being are our main concern at Natural Spine Solutions. We are a conservative office not looking to lock you into any long term contracts. We will sit down to talk to you about your situation, review your x-rays or MRI and then present you with the appropriate care plan that meets your needs.
Natural Spine Solutions is not your typical chiropractic office. 
Although Dr. Wayne has 22 years of experience, he realizes that as technology keeps advancing, we must advance our quality of care and services alongside it.
That is why we utilize state-of-the-art equipment along with tried and true methods.
At Natural Spine Solutions, we use Erchonia Cold Lasers that help speed up the healing process. Erchonia is at the forefront in laser technology and cold lasers are the way of the future when it comes to health care. 
We also utilize the most advanced spinal decompression table on the market to treat disc injuries. On top of using these two amazing modalities, we have to address the spine itself through corrective exercises as well as chiropractic.
The thing about what we do is it is not one size fits all. Each care plan is designed specifically for each patient. 
COMMON CONDITIONS WE HELP
Bulging or herniated disc issues, sciatica, headaches/migraines, back and neck pain, sports injuries, scoliosis, repetitive injuries such as carpal tunnel, sprains/strains, pregnancy, dystonia/torticollis, and many childhood issues such as colic, ear infections and leg pain.
One common misconception about chiropractic is that it will hurt. In our office we use various techniques because we want your experience with chiropractic to be a pleasant one. If you have an area of soreness, when providing treatment this area will typically be a little tender or sore but it should not be painful as a general rule. It is important to have a conversation with any physician to discuss any concerns about your treatment and always be open if something is uncomfortable.
Another misconception is that once you start chiropractic you will have to go for the rest of your life. This is simply not the case. Many people find results with chiropractic in a reasonable period of time but every situation is different based on the injury, etc. Once an individual has improved back to their normal activities prior to the injury, the choice is yours if you want to continue chiropractic. For many they find they return as they have pain again or suffer another injury. But for some they find that their quality of life, performance at work and sports is better and they want to return periodically to ensure that they are in the best shape possible for the demands of daily life. In our office, we will never pressure you or make you feel like you have to come in. We want to help you and will make recommendations based on our experience, research, and typical results. If you ever have questions or concerns, please talk to us because this is your health and that is the most important thing.
We use various techniques to meet the unique needs of our patients and provide the most comfortable results. We provide hands on treatment utilizing the Diversified technique, Sacro-occitpital technique, and Thompson Drop. We also provide instrumentation for individuals who are not comfortable with the traditional hands- on care or those that are not candidates for this treatment. We use both the Activator and Arthostim instrumentation. We realize people respond differently to different adjusting techniques. We need to find the one that works best for each patient. We realize it is not one size fits all when it comes to your health and treatment. This is why we create customized care plans for each patients' specific needs.
A CHIROPRACTIC TEAM YOU CAN TRUST
At Natural Spine Solutions our chiropractic team is ready to meet with you to discuss your needs. We will help to design a program that is right for you. We look forward to meeting you.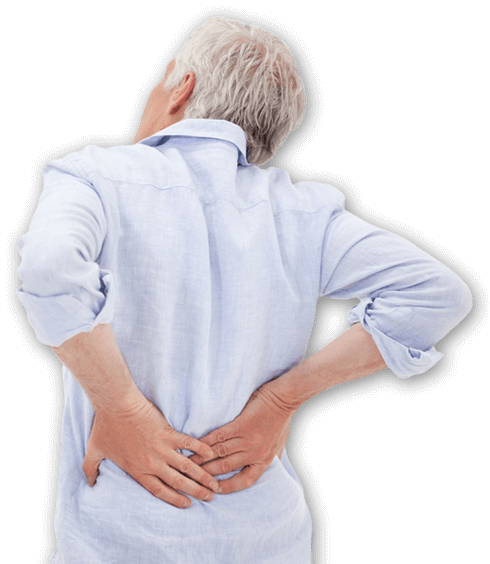 CHIROPRACTIC CARE CAN HELP
Many people dismiss chiropractic as being something only for back pain, but chiropractic treatment can be used to treat a wide variety of physical issues, such as migraines and headaches, chronic pain, carpal tunnel, pain due to injury or muscle strain, and much more.